Weather stations are a great way to measure and monitor the weather from your location. They come in at varying shapes, sizes, and price points to track temperature, humidity, precipitation, air pressure, and more. They are also instrumental if you want to know the outside temperature or if a heat wave or cold snap is coming your way.
It's also worth noting that professional-grade weather stations are more accurate and robust than cheaper models. This is because they have more sensors and are generally better quality. They often include options for transmitting data via cellular or Wi-Fi.
But what is the best professional grade weather station? Let's discuss some of the most popular options on the market.

HOBO Onset Weather Station
HOBO is one contender for those looking for personal weather stations. You can start your search for your weather station on HOBO's website.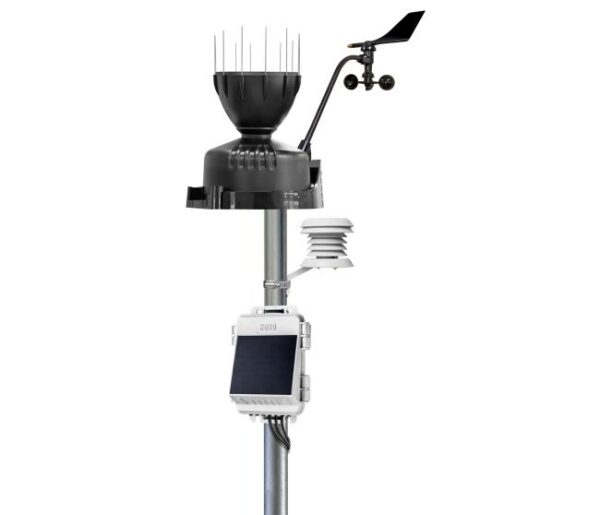 HOBO's Onset basic weather station kit is probably the easiest way to choose the entire weather station. Here's what's included:
You must purchase a data plan for cloud-based data logging and data access through HOBOlink. It allows you to view data, set up and manage alarm notifications, and schedule automated data delivery. 4G US Basic data plan is $299/year. Other options available.
The HOBO RX3000 Weather Station Starter Kit instantly provides site-specific air temperature, relative humidity, wind speed, and direction data on your desktop or mobile device.
No programming, wiring, or calibration is required to use up to 5 plug-and-play Smart Sensors with the RX2100. Just plug in your sensor, and it will be automatically recognized.
Roughly 45 minutes — 1 hour to set up, users need to manually attach up to 5 sensors.
The cost of the RX2100 system is quite steep at $2,319.
HOBO comes with additional expenses for components such as a backup battery, remote data access and online portal so might be best to call customer service to complete purchase rather than online.
Total: $2,089 or more depending on which data plans you choose

Davis Weather Station
Davis is well-known for making accurate weather stations with many options. One professional-grade weather station option is the Vantage Pro Plus.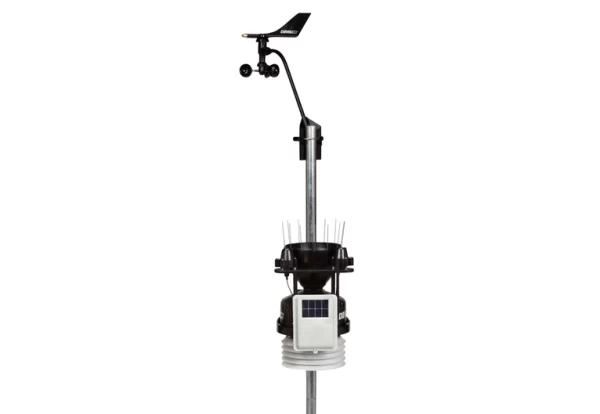 The Davis Vantage Pro2 Plus wireless with fan includes the following:
– Anemometer, Rain Collector, Temperature and Humidity Sensors
– Solar Radiation
– UV Sensor
– Standard Radiation Shield
– 24-Hour Fan-Aspirated
– Console for viewing data – includes limited historical data.
– If you want to view and log the data remotely, you must purchase The WeatherLink Pro plan which is about $50/year.
– You can expect the installation and setup of this weather station to take you about 1 hour.
Total $1600 with WeatherLink pro plan data access. Cellular plan pricing varies.
KestrelMet 6000 Weather Station
The KestrelMet 6000 is a robust, lower-priced option for a professional-grade weather station. It works as an all-in-one weather station for a variety of purposes and applications.
Here's what you can expect from the KestrelMet 6000 when compared to Davis and HOBO:
– Tracks and records varying weather elements ranging from rainfall to barometric pressure, temperature and much more.
– Comes equipped with a 24-hour aspirated fan for superior accuracy
– KestrelMet 6000 comes configured right out of the box with a quick setup time of 20 minutes.
– The KestrelMet cellular plan is low-cost. Similar to Davis offer, it's less than $50/year. The good news is that the KestrelMet data plan includes the first year free!
– Intuitive design makes the KestrelMet 6000 easy to use for all experience levels, ranging from beginners to professional meteorologists.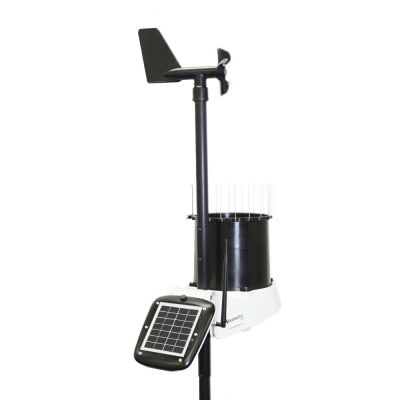 The KestrelMet 6000 Wi-Fi Weather Station
– The KestrelMet 6000 Wi-Fi weather station is the same rugged platform as the KestrelMet 6000 cellular weather station. At a lower cost of $999, you get all of the same measurements and functionality with Wi-Fi connectivity.
If you have any questions about weather stations or would like to request a topic, please contact us at info@weatherstation.reviews.