An automatic weather station (AWS) is a meteorological station that collects weather data automatically. AWS are typically used in remote locations where it is not practical to have a person make weather observations, and they are also used to supplement data from staffed weather stations. The data collected by an AWS can include atmospheric pressure, temperature, humidity, wind speed and direction, rainfall, and radiation. An AWS can be powered by a variety of means, including solar panels, batteries, and generators. Automatic weather stations are an important tool for meteorologists as they provide accurate and up-to-date data that can be used to understand and predict weather patterns.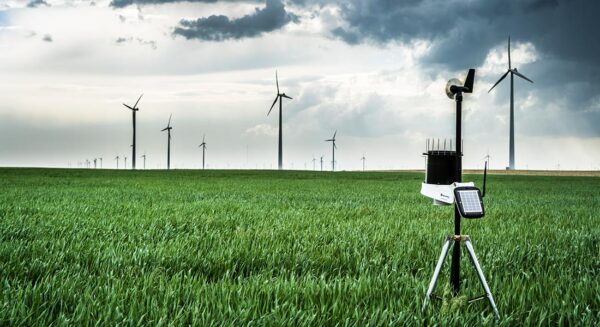 Weather stations typically consist of a number of different sensors that are placed in different locations. The most important sensor is the one that measures temperature, as this is the most basic weather condition. Other sensors include those that measure humidity, rainfall, and atmospheric pressure. Meteorologists use weather station measurements to create weather forecasts. These forecasts allow people to prepare for upcoming weather conditions and help to avoid potentially dangerous situations.
Automatic weather stations are located around the world and used by governments, businesses, and organizations. Automatic weather stations are important tools for understanding and predicting weather patterns. By measuring variables like temperature, humidity, and wind speed, they provide vital data that can be used to track storms, forecast weather conditions, and issue warnings. NOAA's National Weather Service (NWS) operates a network of over 10,000 automated weather stations across the United States. These stations are located in both rural and urban areas, and their data is used to produce local forecasts, issue severe weather warnings, and support research into the effects of climate change. In addition to the NWS, many state governments, businesses, and organizations also operate their own networks of automatic weather stations. These stations play a vital role in protecting lives and property by providing timely information about potentially hazardous weather conditions.
Top Automatic Weather Stations
KestrelMet weather stations are designed to be accurate, affordable, and easy-to-use. They can be set up in minutes, and they provide real-time readings of temperature, humidity, wind speed, and other important weather data. KestrelMet weather stations are used by farmers, ranchers, golf courses, and landscapers to help them make decisions about irrigation, crop selection, and pest control. They are also used by schools and universities to provide accurate weather information for their students and faculty. In addition to being accurate and easy-to-use, the KestrelMet 6000 cellular weather station is also very affordable compared to other leading commercial-grade weather stations, such as models from Davis Instruments. As a result, KestrelMet weather stations are a great investment for anyone who wants to be able to track the weather conditions in their area.
Other notable automatic weather stations include Ambient weather stations, Acurite, and Tempest which have a range of offerings and sensor options. These are not quite as robust as the KestrelMet 6000 unit and tend to be for residential use.