In the ever-changing world of weather prediction, personal weather stations play a pivotal role in enhancing our at-home forecasting abilities. The KestrelMet 6000 Weather Station is revolutionizing the way we monitor and predict severe weather. Rugged, intuitive, and incredibly accurate, there are plenty of reasons why this is a popular device for predicting severe weather in your backyard.
But exactly how do you predict severe weather with a personal weather station?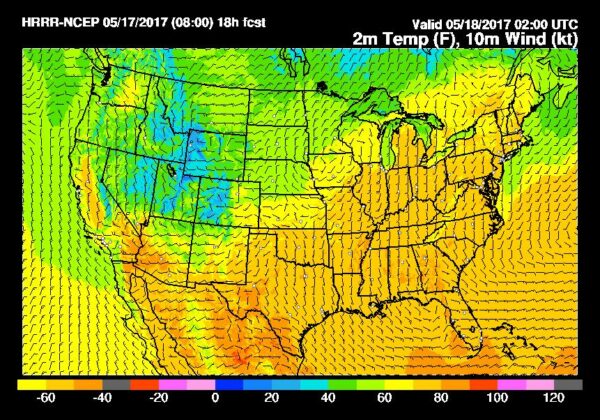 Understanding Weather Prediction Models
Before diving into the specifics of the KestrelMet 6000, it's essential to comprehend the basics of weather prediction models. Numerical weather prediction models calculate atmospheric conditions at specific points over a large area, from the Earth's surface to the top of the atmosphere. The information they gather is based on factors such as:
Current weather observations
Predicting future weather conditions
Using physics and mathematical models to describe atmospheric behavior.
However, it's no surprise that the weather is unpredictable. The truth is that these models can sometimes falter when weather conditions break the norm–but this is where ensemble forecasting comes into play.
What is ensemble forecasting?
Ensemble forecasting uses multiple models simultaneously. When the results from each model align, meteorologists can be more confident in their forecasts. If the models differ significantly, meteorologists know there is a high chance of unusual weather behavior.
KestrelMet 6000 Weather Station's Role in Severe Weather Monitoring
The KestrelMet 6000 Weather Station is the most accurate personal weather station available. It provides weather data in real-time with seriously sensitive sensors, surpassing the accuracy of similar weather stations. The data from your KestrelMet 6000 can work with weather prediction models and ensemble forecasting to produce more precise weather forecasts.
Here's how you can use your KestrelMet6000 to predict severe weather:
Monitor Real-time Data: The KestrelMet 6000 personal weather station provides real-time data on temperature, humidity, wind speed and direction, pressure, and precipitation. This data can provide early warnings of severe weather events. For instance, rapidly falling pressure could indicate an approaching storm.
Analyze Historical Trends: Over time, your KestrelMet 6000 will accumulate a wealth of historical data. This data can be used to identify weather patterns and trends right in your backyard. It also gives you the ability to forecast future weather events. For example, understanding the typical pressure changes before a thunderstorm in your area can help you predict future storms.
Use Ensemble Forecasting: By comparing the data from your KestrelMet 6000 with the predictions from multiple weather models, you can apply the principles of ensemble forecasting. If your station's data aligns with most of the models, you can be more confident in the prediction.
Visualize Weather Patterns: Kestrel allows users to view data in visual formats, making it easier to understand the current conditions and predict future weather scenarios. Use these features to improve your understanding and ability to predict weather patterns.
Collaborate with Community: Share your weather data with others in your community or online. This collaboration can help create a more comprehensive and accurate picture of upcoming weather events.
The KestrelMet 6000 is an incredibly powerful tool in predicting severe weather. Coming with both cellular and wi-fi capabilities, it's easier than ever to connect to the world of weather around you. Choose KestrelMet 6000 for severe weather predictions, the intuitive personal weather station for every weather enthusiast.