The world of weather prediction and monitoring has evolved significantly over the years. For weather enthusiasts and professionals alike, having a reliable, feature-rich weather station is key to weather reporting accuracy. But how do you choose the right weather station for you?
We're rounding up the four top-tier weather stations: the KestrelMet 6000, Ambient Weather Station, Davis Weather Station, and Hobo Weather Stations in a birds-eye view. Whether you're a researcher, farmer, or backyard weather hobbyist, you'll find the benefits of these devices invaluable in your quest for accurate weather data and forecasting.
KestrelMet 6000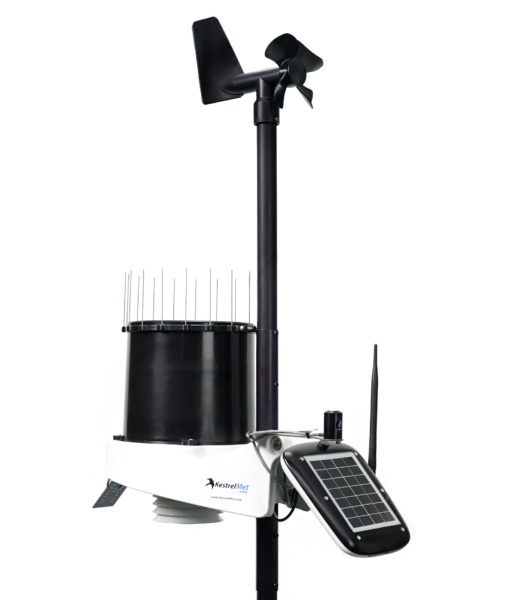 If you're looking for a high-performance weather monitoring solution at an affordable price, look no further than KestrelMet 6000. This all-in-one weather station offers a range of features that make it one of the best home weather stations available.
What's so great about the KestrelMet? With sensors for temperature, humidity, and barometric pressure, and wind speed monitoring, the KestrelMet 6000 delivers accurate atmospheric measurements in even the harshest conditions.
KestrelMet 6000 Key Features:
Aspirated temperature and humidity sensors for increased accuracy
Wind speed & wind direction
Durable design for use in any weather conditions
Choose from Cellular or Wi-Fi connectivity depending on installation
Access to your station data through Ambient Weather Network online or through the app
Ideal for research or backyard weather enthusiasts
When it comes to choosing a weather station, accuracy matters. KestrelMet 6000 is an ideal choice for monitoring atmospheric conditions with on-the-spot accuracy. With easy online data access or Ambient Weather Network, you'll always be up-to-date on the latest weather conditions. Choose KestrelMet 6000 for a high-performance weather monitoring solution at an affordable price.
Ambient Weather Station Review
For over 20 years, Ambient Weather Stations is a trusted choice for home weather monitoring solutions. With a range of features and optional extras, the Ambient Weather Stations offer a comprehensive solution for monitoring weather conditions.
Ambient Weather Station Key Features:
Detailed digital display for easy reading
Temperature and humidity sensors for accurate monitoring
Wind speed and direction sensors
Optional extras including a rain gauge, lightning detector, and solar panel
Versatile and intuitive dashboard for connected weather experience
Integration with Alexa and Google for voice control
Ability to connect with nearby weather stations for more accurate data
Whether you're a weather enthusiast or just looking for a way to monitor conditions at your home, Ambient Weather Stations are an excellent choice. With their trusted reputation and comprehensive feature set, they provide reliable weather monitoring for weather lovers.
Davis Weather Station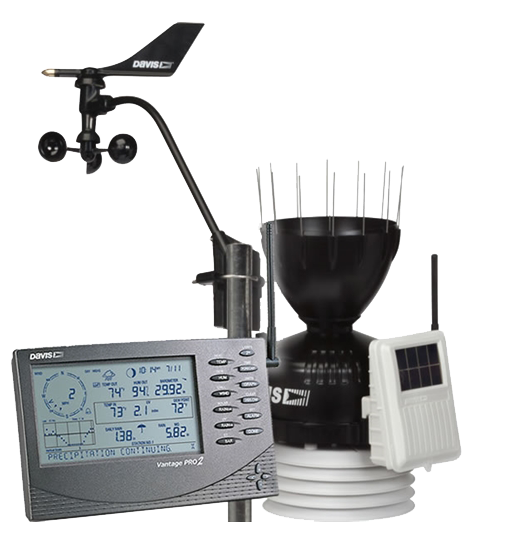 When it comes to weather monitoring solutions, Davis Instruments is another familiar name in the industry. Their line of weather stations offers accurate, reliable, and durable options for both personal and professional use. One of their popular home weather stations is the Vantage Vue, which offers a range of features. Here are some key details about the Vantage Vue:
Update intervals as fast as 2.5 seconds for real-time data
Measures rain, wind, temperature, humidity, and barometric pressure
Wind speed measurement up to 200 mph for accurate wind monitoring
Radiation shield to protect against solar radiation and other sources of interference
Wireless connectivity for easy installation and monitoring
NIST Traceable Calibration for temperature, humidity, and barometer for added accuracy and reliability
With its range of features and accurate measurements, the Vantage Vue is an ideal choice for gardeners, educators, and those in the agricultural industry. Backed by over 50 years of experience, Davis Instruments' weather stations are trusted by professionals and weather enthusiasts alike.
Hobo Weather Stations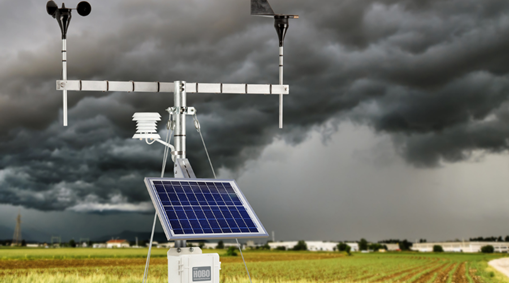 When it comes to weather and environmental monitoring solutions, HOBO offers rugged, research-grade sensors and monitoring systems that deliver accurate data for a variety of applications. Whether you're focused on meteorology, hydrology, renewable energy, agriculture, or alpine research, HOBO weather systems can help streamline your data collection and analysis. Here are some of the key features and benefits of HOBO weather monitoring systems:
Temperature and relative humidity sensors
Wind speed and direction sensors
Rainfall sensors
Leaf wetness sensors
Soil moisture sensors
Light sensors
Water level and flow sensors
Evapotranspiration sensors s
With rugged sensors and monitoring systems, HOBO delivers the accuracy and reliability that is critical for data-driven decision making.
Consider KestrelMet 6000 as Your Weather Station
No matter your needs or level of interest in weather monitoring, there's a perfect weather station out there for you. Investing in Kestrel's high-quality weather monitoring devices, allows you to fully enjoy your passion for weather. Step into the exciting world of weather monitoring with Kestrel!